Analyze Your Data
Your data has valuable insights in how you play the game of golf. It is important that you analyze your data for better outcomes.
KPI's
The main key performance indicators are Fairways, Greens in Regulations, Putts and Bogies or Better. The KPI's are used to quickly show you visually if you are meeting the goals of each KPI in order to break 90. Green indicates that you met or exceeded the goal and orange means you didn't meat the goal. The same color codes are used in the rest of the app to quickly identify where you need to improve.
Show Details
The scorecard quickly identifies your Bogies or Better with visualization. At a glance you can see how many fairways, greens in reguation and putts you made. Everything needed to improve your game with data you captured in only 5 or 6 taps per hole.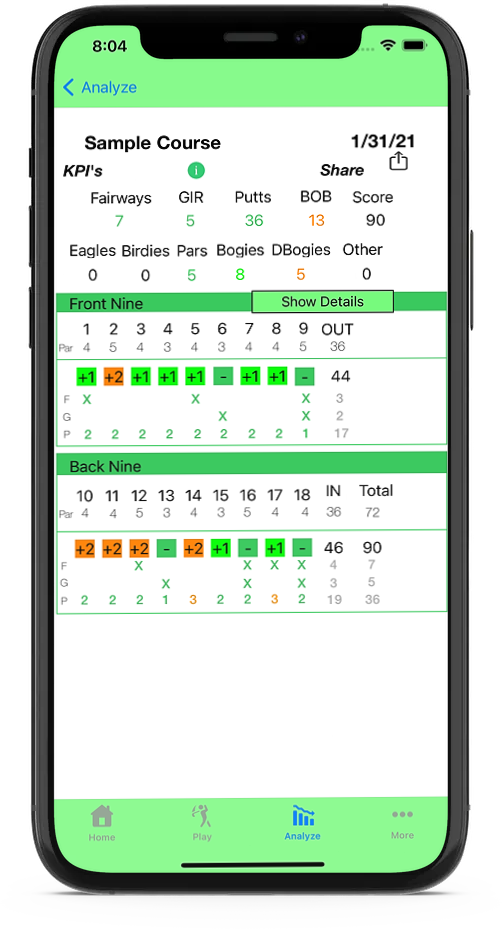 Start your journey right now
Play, Analyze, Improve - Download Today!