Advanced Analytics
Visually see how you play the game of golf. These charts and graphs are used to visually show you how you do in different parts of the game.
Key Performance Indicators
Know your percentages of fairways, greens in regulation and two putts or better.
These charts are quick insights of the KPI's of your game. Compare your KPI's with others to see what part of your game you can improve on to lower your scores.
Predictive Analytics
These charts are designed to show you how important it is to hit fairways and greens in regulations to get more birdies, pars and bogies.
The more greens in regulation increases your odds of getting more birdies and pars. It's that simple.
Historical Analytics
See how you performed with each of the metrics over time and the impact it had on your score.
Personal Records
Your best 9 and 18 hole scores.
Are You Getting Better Monthly
Compare month over month averages of your key performance indicators to see your improvement over time.
Have you improved over all aspects of your game or just a few. Use this section for continued improvement.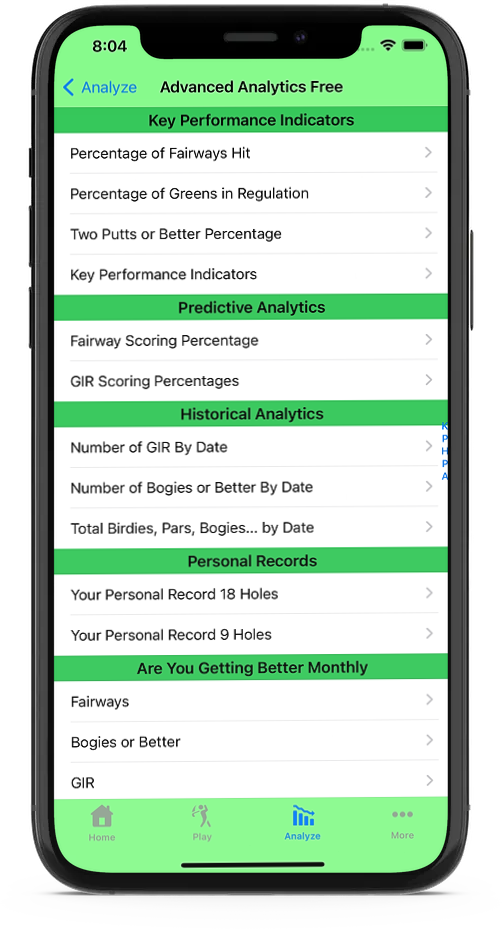 Start your journey right now
Play, Analyze, Improve - Download Today!